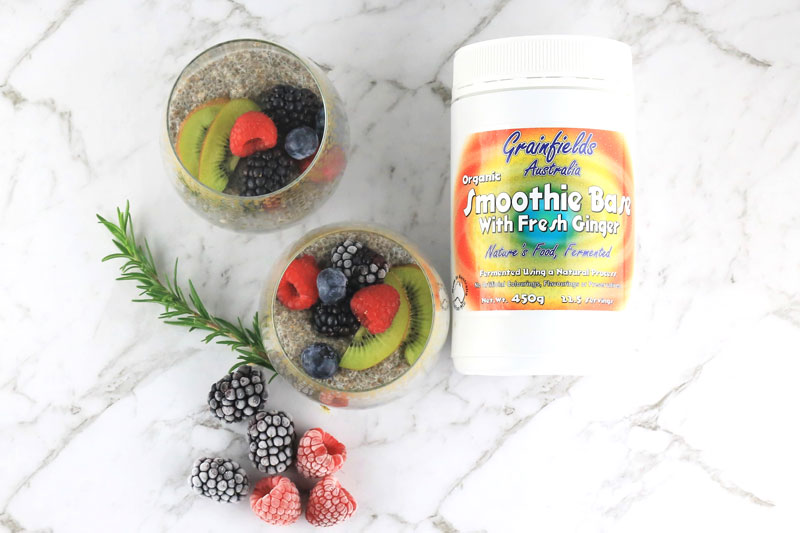 2 cups almond milk
2 tsp vanilla essence
2 tsp maple syrup
2 tsp honey
1/2 tsp cinnamon
1/2 tsp nutmeg
1/2 tsp ground cloves
6 tblsp chia seeds
1 tblsp Grainfields Smoothie Base
1 tblsp Powder Plus or Wholegrain Powder
Fresh raspberries, strawberries, blueberries, blackberries and kiwi fruit for topping
Place the chia seeds in a bowl with the almond milk and vanilla essence and chill in the fridge overnight.
Remove from fridge the next day and add all the other ingredients and stir to combine. Adjust sweeteners and spices to taste.
Spoon the chia mixture into serving glasses or bowls and top with fresh raspberries, strawberries, blueberries, blackberries and kiwi fruit