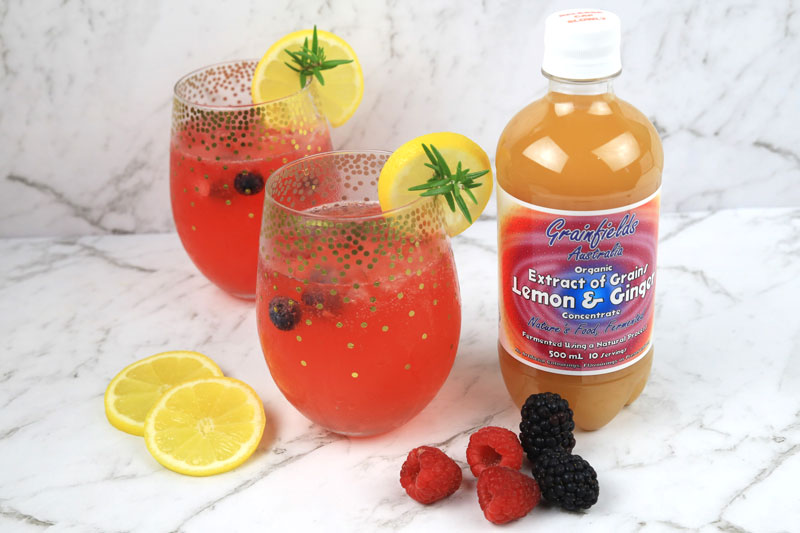 1/4 cup fresh blueberries
1/4 cup fresh raspberries
1/4 cup fresh blackberries
2 sprigs fresh rosemary
2 tblsp maple syrup
1/2 cup freshly squeezed lemon juice
Alcoholic or non- alcoholic ginger beer
60 mls gin or vodka optional
2 tblsp your favourite Grainfields liquid
Garnish
Extra blueberries, raspberries, blackberries
Slices of Lemon
Sprigs of Rosemary
Place the mixed berries, rosemary and maple syrup in a large jar or shaker muddle them using a pestle or the back of a spoon.
Add the ice cubes, lemon juice, Grainfields liquid and (optional) gin or vodka to the mixture then shake for a few seconds to mix.
Pour the liquid through a strainer to remove the pulp and half fill the cocktail glasses. Add ice then top up with ginger beer. Garnish by adding fresh berries to the glass, with a slice of lemon and a sprig of Rosemary on the side.