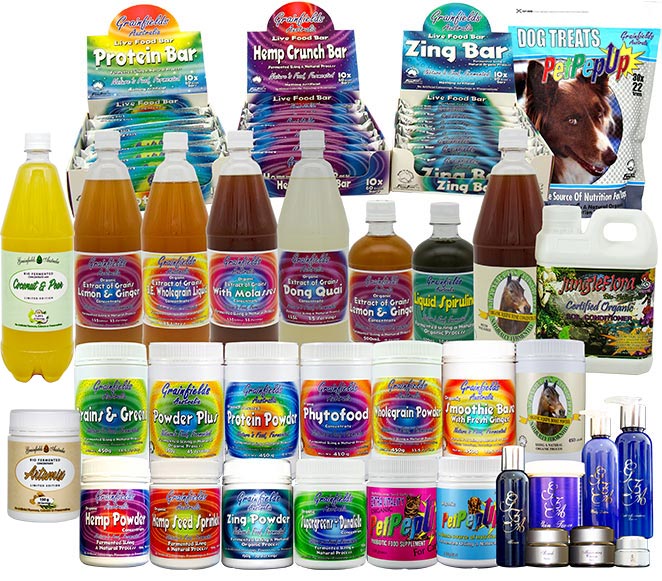 Grainfields Australia Fermented Foods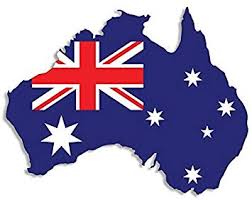 AGM Foods are family operated and proudly 100% Australian owned. The good bacteria in our bio- fermented superfoods is all naturally occurring and produced here in Australia! We are pioneers of food fermentation which is backed up with over 40 years of research.
The Grainfields Australia naturally fermented probiotic superfood range includes Liquids, Powders and Bars. The Grainfields Australia Equine products for horses and PetPepUp for Dogs and Cats have been specially formulated to enhance the diet of our animal friends. GFA Skincare contains nothing artificial, only edible ingredients to feed, soften and nourish the skin. For the keen gardener we have Jungle Flora soil conditioner and bioactive plant food.

Grainfields Australia fermented food products are made in Brisbane, Australia, using an exclusive fermentation process, FloraFermTM, which is unique only to A.G.M. FOODS Pty. Ltd. This process ensures active, viable bacteria and bio available nutrients.
Beneficial bacteria are a natural part of our food chain which are often depleted in the diets of ourselves and our animals. Fermented foods are a good source of these missing beneficial bacteria which may help restore the balance of good bacteria in the gut.