Would you like to start your own brand of probiotic fermented food? Or add to your existing brand?
Why not partner with AGM Foods Fermentation Specialists?
The time is NOW!  In this current climate, people are more concerned than ever before about their health and wellbeing!
In recent years fermented foods have become a world – wide health phenomenon, with scientists, researchers, authors, lecturers and health experts touting their benefits.  Research has shown that fermented foods provide naturally occurring prebiotics and probiotic bacteria to support good gut health, improve digestion and absorption of nutrients and boost the immune system.
At AGM Foods we specialise in developing and producing private label organically certified bio-fermented probiotic powders and liquids, using our unique world leading FloraFerm™ fermentation process. A process that increases the bioavailability of the finished product and ensures naturally produced food – based strains of live active beneficial bacteria.
Every batch of product made at AGM food facility is tested by a NATA certified laboratory to ensure presence of beneficial Lactobacillus bacteria and absence of pathogens, providing you with a product with the edge that is needed to stand out in the marketplace.
AGM Foods can guide you from your new product idea all the way to a finished packaged product.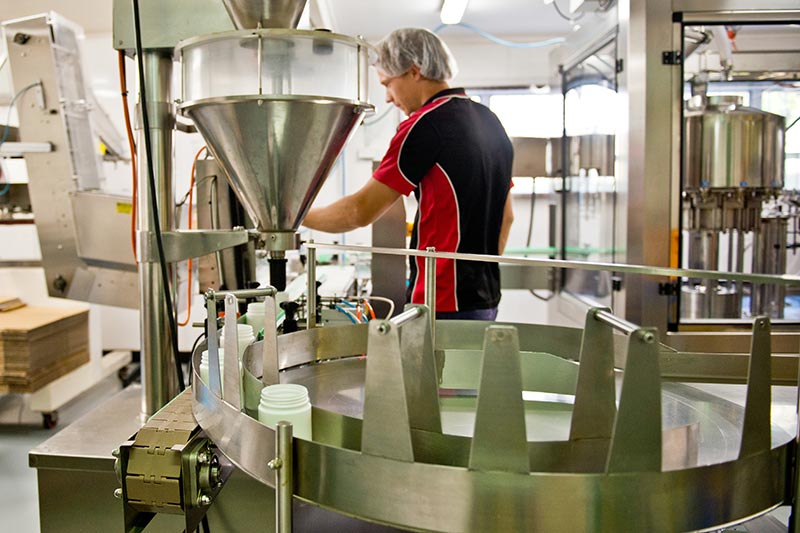 We have been in the business for such a long time so we can provide an extensive service to start-up companies, as well as established brands.
Providing everything from:
Quality first philosophy, ingredients and final product
Product development and ingredient selection
Organic and Kosher certified production facility
Extensive knowledge of superfood and herbal ingredients and trends
Bulk and packaged final product
Because AGM Foods' fermented foods are subjected to long fermentation times, they are effectively pre-digested by the FloraFerm™ microflora. This creates a finished product containing beneficial bacteria, which is enzyme rich where nutrients have been broken down to become more bio-available to the consumer.
AGM Foods has a strong commitment to using the finest raw whole superfood and organic ingredients. We do not use GMO ingredients, fillers, artificial flavours, colours or preservatives. This means we are able to incorporate the best ingredients nature can supply and create a skilfully blended product tailored to meet our client's everchanging needs.
We offer:
Products made from non-gluten ingredients
Vegan or vegetarian formulations
Selection of natural flavour and sweetener options
Certified organic ingredient options
Wide range of superfood and herbal ingredient options
Bulk and finished product options
Multiple packaging sizes to suit customer requirements
AGM Foods Pty Ltd are family operated and proudly 100% Australian owned. Our facility is located in Brisbane QLD.  We have been in the business for over 30 years and are world leaders in the Fermented Food Industry, in both the domestic and international markets.
When you work with AGM Foods, you can have the confidence that your product is being produced by time honoured and proven methods.
AGM Foods are industry pioneers who know the market and we are people that are passionate about providing a quality product. We look forward to working with you and helping you grow your business.
For help with product development and ingredient selection for your personalised superfood formulation please contact our expert consultant Tracey Smith at  tracey@agmfoods.com.
Website: www.agmfoodsfermentationspecialists.com
Ph: 07 3396 2866
Sources: Hasan, M. N., Sultan, M. Z., & Mar-E-Um, M. (2014). Significance of Fermented Food in Nutrition and Food Science. Journal of Scientific Research, 6(2), 373-386. Probiotics and their Fermented Food Products are Beneficial for Health. Parvez S1, Malik KA, Ah Kang S, Kim HY. J Appl Microbiol. 2006 Jun;100(6):1171-85